Location
Haus Mandelblüte is situated on the eastern edge of the wine village of Gimmeldingen,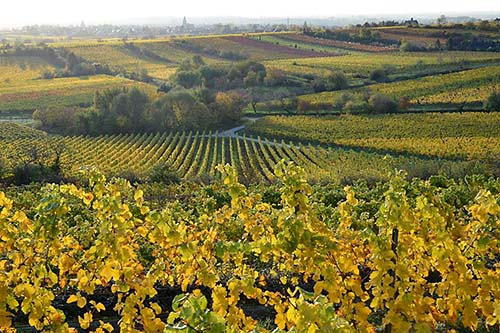 between the Palatinate Forest and the wine village of Mußbach. From the holiday flats on the first floor, you have a view of the vineyards starting directly behind the former winegrowers' farm and the Palatinate Forest. An optimal location and environment for your holiday in the Palatinate, especially if you are looking for peace and quiet and still want to be perfectly connected in terms of transport: The train station in Mußbach is only 350 m away..
The surroundings
The wine village of Gimmeldingen lies on the Haardtrand - the eastern edge of the Palatinate Forest, which slopes down to the Rhine plain. On a good day, you can see as far as the Odenwald on the other side of the Rhine and the foothills of the Black Forest to the south. The Palatinate Forest is the largest contiguous forest area in Germany. Not least because of this location, the quality of the drinking water in this town is among the best in the whole of Germany. Particularly noteworthy are the excellent network of hiking and mountain-biking trails in the Palatinate Forest and our Palatinate Forest Club hut culture. Gimmeldingen is one of the nine wine villages that belong to Neustadt an der Weinstraße. Our village is located in the middle of a tourist region, pretty much in the middle of the 80 km long German Wine Route. Here, wine-growing determines the character of the villages. This includes the various wine festivals and events in and around Neustadt an der Weinstraße. Neustadt an der Weinstraße with its picturesque historic old town is 3.5 km away from us and is easy to reach on foot, by bike, by train or by car.
Infrastructure and distances
Bus: 100 m
Forest: 1.500 m
Baker: 900 m
Regional train station (along the Dt. Weinstraße): 350 m
Outdoor swimming pool, heated: 400 m
Supermarket (REWE): 1.100 km
Weinbiethaus (managed mountain hut on the Weinbiet, Palatinate Forest): 4 km
Main railway station, Neustadt/Weinstraße: 4 km
Cathedral city of Speyer and Rheinaue: 31 km