Nature experience Palatinate Forest
Nature and hiking enthusiasts get their money's worth, especially in the Palatinate Forest,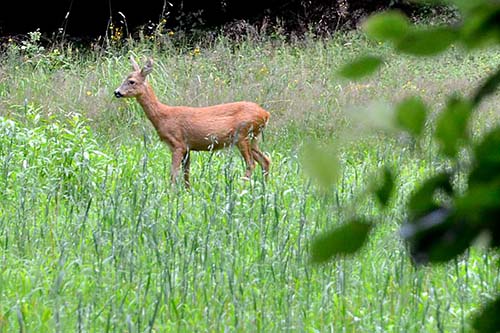 thanks to a well-developed network of hiking trails. The Schiller Rock, the Dahner Felsenland (Palatinate Forest) - popular destinations in the Palatinate Forest are not only the numerous, well-preserved ruins of castles and palaces - the famous Hambach Castle is only a 25-minute walk away. Thanks to many catered huts, you can also get by on extended hikes with light luggage.

Nature experience Pfälzerwald


Hiking: Without exaggeration, the Palatinate Forest is a true hiker's paradise. The range of designated hiking trails is thanks to the commitment of many generations of volunteers in the long-established Pfälzerwald Verein (Palatinate Forest Association) (www.pwv.de). All trail lengths and levels of difficulty are represented ...
With relatively flat profiles, many trails for relaxed or strenuous day tours.

Popular hiking portals and sites for the Palatinate:
www.wandermenue-pfalz.de
www.trekking-pfalz.de
www.tourismusbüro.de
Meanwhile, trekking (hiking with tents on trekking sites in the Palatinate Forest) is also becoming increasingly popular.
Adventure, wilderness and seclusion can be found in the Palatinate Forest.
Further information: www.trekking-pfalz.de